Eight things to do if diagnosed with a sickness or disease


Read materials that build faith and belief in the Word of God:

 

Faith Works and Prayer books.

 

Highlight areas in the books that encourage and edify you.
Listen to

 

cd's

again and again that relate to the desired result for your body:

 

"God's Will for your body:

 

Health and Healing"

"He Sent His Word and Healed Them"

"Freedom from cancer" series done at CFI
Attend CFI Wednesday night Bible Study and Sunday services as often as possible to associate and fellowship with the type of teachings that support your stand against this illness.
Request prayer for strength and health on occasions when needed (James 5:14-16).
Find at least one Scripture in the Bible that you can call your own and possess and speak out of your mouth (Mark 11:23) on regular basis, i.e. Exodus 15:26.
Start your day by saying these words:

 

"Now and Today I am free from this disease and its control over my life (Colossians 1:13).

 

According to Psalm 118:17 I will live and not die and declare the works of the Lord.

 

I am healed in my body based upon Isaiah 53:5 and I am free from this disease in the name of Jesus Christ!"
On occasions meet and talk with someone who has overcome this type of illness by their faith and belief in the Bible.

 

Ask questions related to how they overcame this disease.

 

What did the person do when the person received the news and the negative report (Psalm 112:6-8)?

 

What do I say to medical professionals and loved ones and to myself about my well being and my health? (II Kings 4:18-26)
Find ways to address any and all fears related to your future (Jeremiah 29:11-13, Psalm 91:15), family, finances (Isaiah 45:1-3) and well-being:

 

CDs-"9 Bible ways to combat fear"-"God has not given you the spirit of fear…"
<![if !vml]>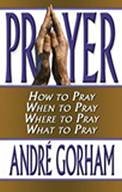 <![endif]>                                   <![if !vml]>
<![endif]>
Click on the images, to purchase the books!